There is now one more thing to be thankful for on Fridays! :-D
Today is the first Friday we will be announcing a Tami Miller LOTW (Layout of the Week) winner. Just submit a layout made with 100% Tami Miller products to
Tami's Scrapbook-bytes Designer Gallery
by 8 p.m. EST on Thursdays in order to be up for consideration.
If you win, you will receive a 50% OFF Coupon to her store.
Since Tami wants everyone to be a winner, the winning kit used will be ON SALE for 20% OFF for the next week.
Today's winning layout is
Winter Rains - Hawaiian Winter by Jill
. Her layout is AMAZINGLY BEAUTIFUL!! If you have the time, and agree that her layout is Fantastic, then please drop by and leave her some praise. The image is linked.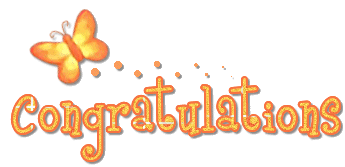 Jill used Tami's WONDERFUL kit,
MEMORIES CAPTURED

,
which will now be on sale for 20% off for the upcoming week.
Will YOU be next week's winner? :-D :-D
Have you already picked up Tami's ULTRA-BEAUTIFUL Grab-A-Byte collection,
TOGETHER
? If you haven't, you better hurry up over to her store because
there are only THREE MORE DAYS LEFT to get the kit at the Bargain Price of Only $1 a Piece!!
It consists of an elements pack, a Really Pretty papers pack and a word bits pack. Don't miss out on this Gorgeous collection!!
Look at the FANTASTIC layouts Tami's CT made with it. :-)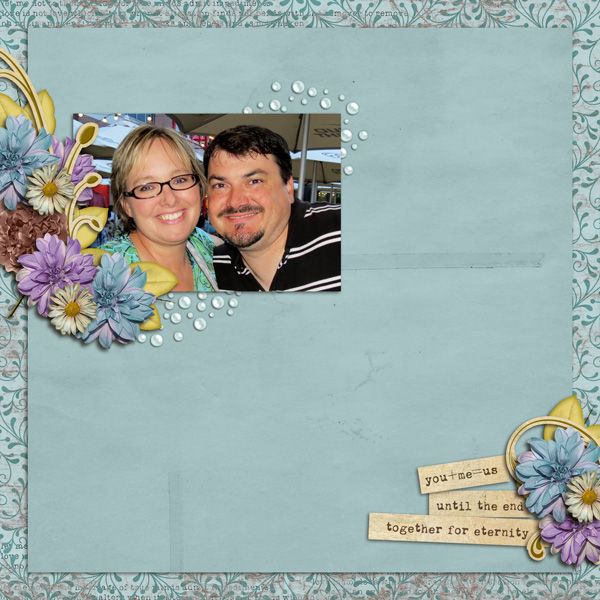 Her CT members are REALLY TALENTED! :-D
Finally, don't forget these two savings offers from Tami that are still going on!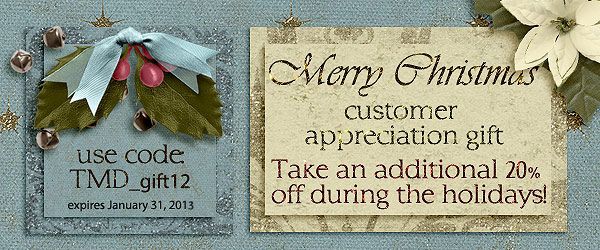 Don't forget, use code TMD_gift12 until January 31, 2013!
:-D
And, Tami's
Reward Card Program
!
Please make certain to read the important Rules & Regulations.
1. Fill in the squares with order #'s and the initials of the store
you made the purchase from ex. GP/#54123/$5 or SBB/#7865/$10.
2. No rounding up. If you make an order for $9.99 it is only good for $5. The order must be for $10 or more to fill out the square for $10. It must be for $5 or more to fill in a square for $5. I hate to be picky, but this is for my own sanity!
3. No adding orders together. One order number per square. Ditto on the sanity thing!
4. Coupons do not count. You cannot make a $5 purchase with a coupon or gift certificate and earn rewards. Also, the amount after a 20% off coupon is the amount that counts towards your rewards.
5. Once you have your card filled out, send it to me at
tami.miller75@gmail and I will send you a coupon code for
the amount you earned in rewards.
Bye for now and GOOD LUCK for next week!