Hey digiscrappers!

I hope you've had a lovely christmas over the last few days and are eagerly awaiting the new year!

My family (as in Kelly - aka Skippyherron - one of Tami's CT) had a very quiet christmas day as our families have mostly moved away from our home town in Queensland all throughout the different states of Australia. It was bliss!

Now onto bigger news.....Rewind Friday! Today I'll be featuring one of Tami's kits called "Imagine the Possibilities".

It's a kit about dreams, imagination and heart. It has subtle soft aqua, grey and beige tones with gorgeous rub ons and quotes.

Here's a few previews:
Here are some lovely pages from Tami's awesome CT:

Maybe as you reflect on 2012 you could scrap a page about the new year coming in a few days............Imagine The Possibilities for the year to come in 2013!

As a Merry Christmas Present from Tami, please use this coupon code before Jan 31, 2013 to snag yourself an extra saving throughout the holidays!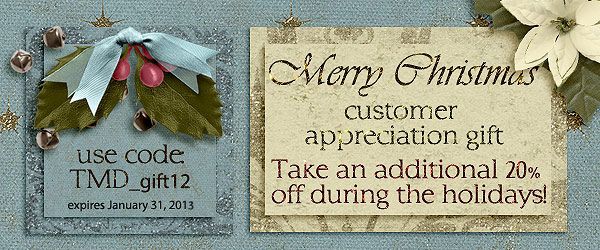 Oh and if you make anything with Tami's products - we'd love to see them in her SBB Gallery!


xx kelly